Ground Control is proud to introduce a new line of pro frames for Brian Aragon (white), Franky Morales (black) and Eric Bailey (charcoal). The new Featherlite 2 frames combine the best of the popular Featherlite and F1 frames and offer beveled edges and sichel axle bolts for 1-hand operation. They incorporate a super strong design yet extreme light weight and a new, harder material for even faster grinding speeds. Features: - Extremely light weight - Sturdy and durable - Beveled edges - singiel axel bolts - 1 hand operation - 3 sizes
Sizes: Size 1 (recommended boot size: 6-7) Size 2 (recommended boot size: 8-11) Size 3 (recommended boot size: 12-14)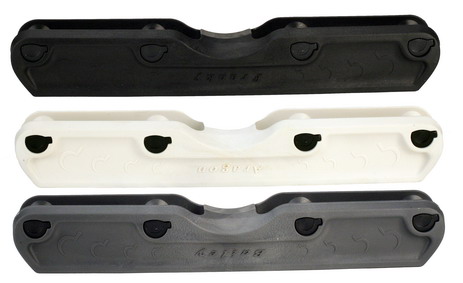 GC Featherlite 2 from Razors News on Vimeo.