The Aragon 2 is the first of Razors Superlight (SL) generation of skates and marks a tremendous milestone in Razors' history. The skate's impressive performance stems from Brian Aragon's years of and skating and Razors experience in designing and manufacturing high-performance skate equipment.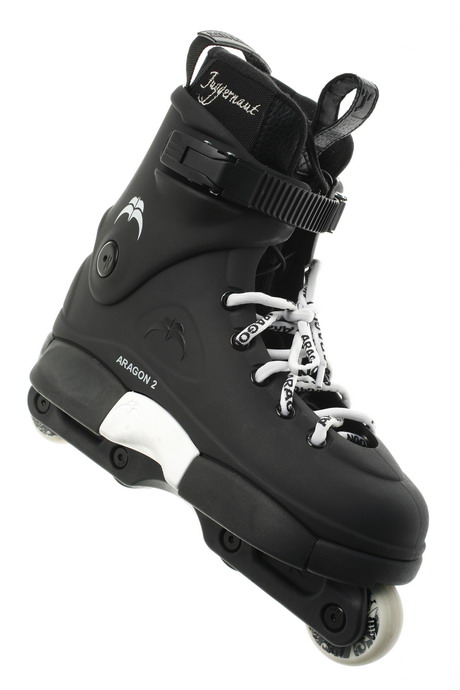 The skate is designed from scratch, every part is new and it features a number of engineering advancements never seen before:

- Baseless Boot Design:
Key to the skate's revolutionary technology is its baseless boot design. This results in a significantly weight reduction of the skate (over 1 pound less weight), a lower center of gravity and it increases the responsiveness and control of the skate.





- Replaceable Sliders:
Two sliders on the outside of the skate hold the soul frame to the boot and can be easily and inexpensively replaced when worn.





- Flat Grinding Area:
A flat grinding area and smooth transition to the center groove deliver an effortless performance of tricks such as backslides, royals and front torques. The difference to traditional skates is so impressive that Brian Hicks demanded a law to ban this skate as it makes tricks too easy.




- Jug Shock Absorber Footbed:
A new Jug footbed combines a shock absorber and insole in one. Its oversized heel pad effectively protects the foot and a molded reinforcement provides support in the arch area. It fits inside the liner to prevent unwanted shifting or moving inside the skate.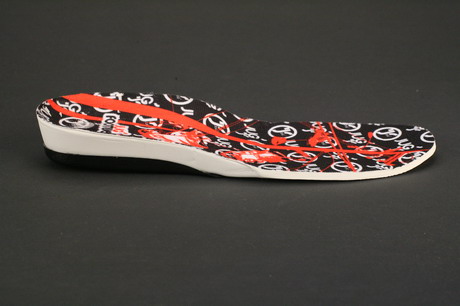 - Jug Aragon 2 liner:
The Jug Aragon 2 liner is optimized specifically for the footbed insole and delivers comfort, heel support and a glove like fit as never experienced before. It features a super strong neoprene gasket with 1 year warranty.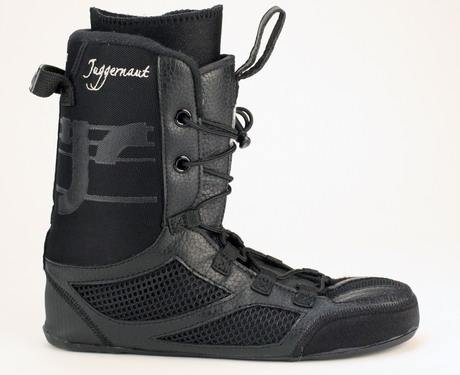 - Ground Control Frame:
The Aragon 2 works best with Ground Control's Featherlite or Formula 1 frames with the grooves of the frame and backslide plate being perfectly lined up. It comes with the GC Featherlite frame which perfectly complements the skate with its 25 % lighter weight, ultra strength and durability.

Aragon 2 Features:
- NEW Baseless boot design
- NEW super light boot technology (over 1 pound weight savings)
- NEW oversized Jug shock absorber footbed
- NEW Increased control and responsiveness
- NEW Super smooth transitions
- NEW replaceable sliders
- NEW Jug Aragon 2 Liner
- NEW M1 Urethane Aragon 57 mm/90A wheels
- GC Featherlite Frame
- ABEC 5 bearings