For some time now, Valo frames are available around skate shops. Sold separately for extra low price as well as a complete set with each new model of Valo skate. The quality leap from the first edition of Valo frame is huge, that's why Inmag.info presents more detailed insight of this product.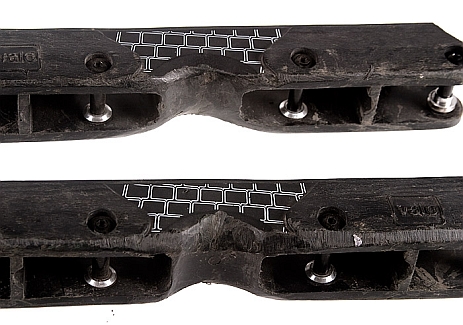 The improvements can be seen from the first glimpse – at last the frame design resembles all other frames on the market, it's symmetrical and has plenty of features typical to 50/50 or Kizer products. The material used here is not so hard as Fluid and not so soft as GC`s – so for some of you it can be golden mean. The frame will lasts for sure, yet making your own groove will not be pain in the ass. All fans of hard as rock Kizers, or supporters of easily adapting Ground Controls will have a great occasion to test a new material, which partially has features of both products mentioned above. Frame side walls stick out enough to make any topside tricks a piece of cake and are far more durable than their equivalents on 50/50 or Kizer Type-Ms (where they usually wear out after one rail session). Another great feature are well hidden axle bolts as well as the fact that after two months of skating nothing gets loose, nothing clatters or falls out. Bolts are hold by metal rockerings.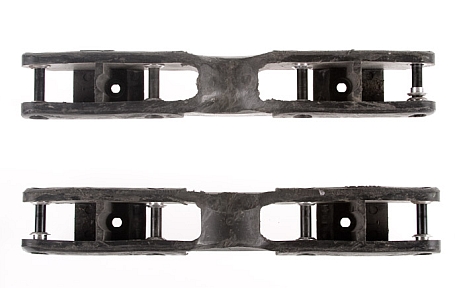 Disadvantages. Valo frame is few mm higher than typical frame available on the market, and it really can be noticed during royale tricks, especially at the beginning when there is not proper groove – the skate must by bent more, which is a little annoying. Another thing is the weight. The frame is heavy! Maybe if you are switching from 50/50 or Kizers the difference will not be so big, but if you have skated let say Ground Controls` FTL - be prepared for a change. It's nothing that can`t be coped with but still the weight is the biggest shortcoming of this product.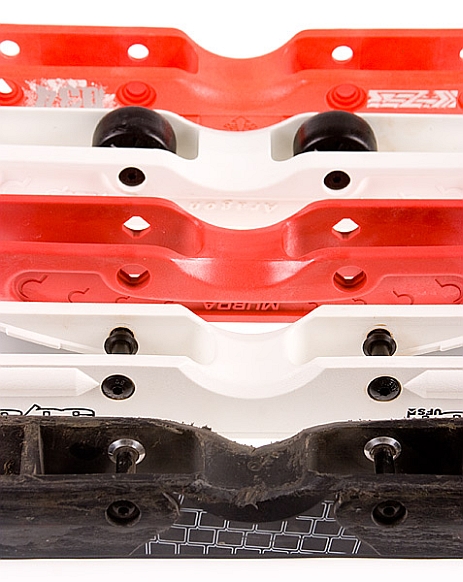 To sum it up, the quality of Valo frame in comparison to it's price makes them the best stock frame available, great option for everybody who lack of cash but desperately need new, solid frame. Austin Paz, Brandon Smith, Alex Broskow are skating the frame so there must be something about it!