Being a hard-core GC fan as I am, and its soft material I have never skated Kizer Fluids for a longer time. Super hard frames work so so at skateparks and copings yet with street skating, especially on ledges they were always slower and felt awkward. What's more, after release of FTL frame I thought I would not try Fluids again. However my opinion was changed by the first news about innovative Slimline collection, which can be treated as Kizer`s answer for FTL idea.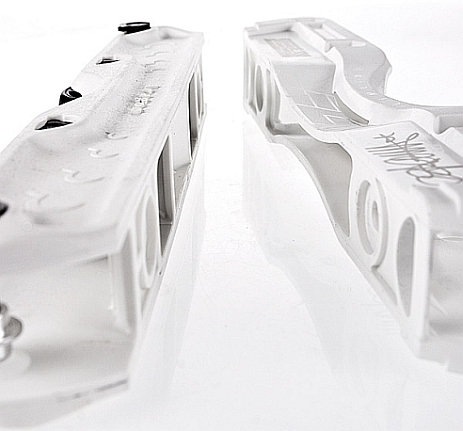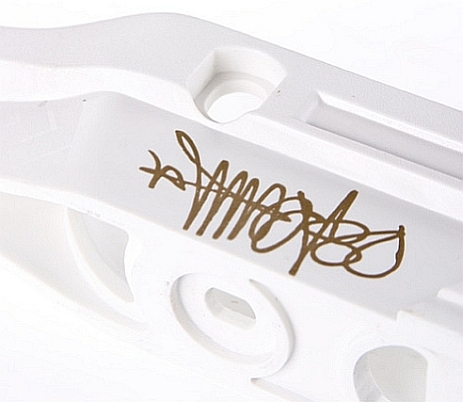 The first thing coming to your mind when you're checking the frame is its funky shape. Ultra thin, carefully engineered to reduce not necessary elements of plastic. Having that, the actual grinding area (which touches the rail/ledge while sliding) is incredible small, giving you the most noticeable feature of this frame from the very beginning – the speed on every soul tricks. Yeah some may say that the main advantage of Slimline is its weight but to be honest I can't say that I could feel the difference between my setup on GC or on Slimlines – yes they are super light but it's not so extraordinary to instantly feel it. So again I would like to point that material used in this frame is really, really good and slides far better than previous Kizers. The hardware is well-hidden (mounted very deep) so there will be no rail sticking etc, not to mention its super easy to remove (only one Alan key is needed).





Royalegroove once again was re-modeled – it's even wider than Fluid III. Now it looks like a freestyle block, yet the Slimline was designed to match Flat setup, which having the widest wheel base ever can be a great occasion to start rolling flat and pre-long life of your wheels hundred times! Bringing back the height adjustable rockerings is an awesome idea – your wheels can stick out a lot or can be hidden inside the frame, making grinds on flat setup easy like never before. The frame height needed to be pointed out. Slimlines are higher than any other frame (check the photos for details) but thanks to deep groove it doesn't affect your skating at all (at least didn't mine) moreover it can help with longer topside grinds.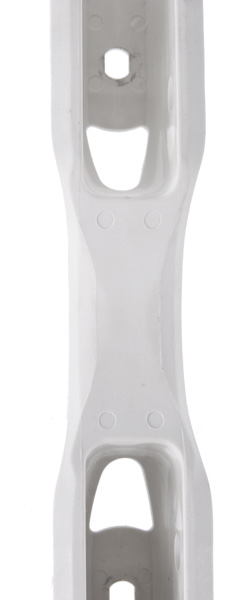 Maximum wheel sizes and wheel options include:

Flat Setup : 4 x 58 mm
Anti Rocker setup: 2 x 60mm and 2 x 48 mm, 2 x 58 mm i 2 x 50 mm
Flat Rockered setup: 2 x 60 mm and 2 x 56 mm, 2 x 58 mm i 2 x 54 mm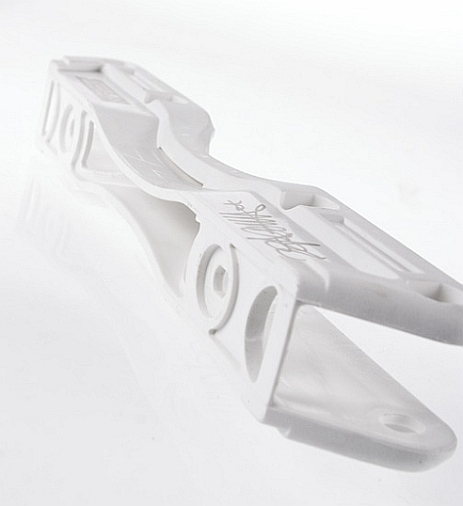 To sum it up the newest Kizer product can really make a difference. Revolutionary and not so hard material can convince people to try this carefully designed product. The frame is available as a signature frame of Colin Kelso - grey, Richie Eisler - blue, Dominic Sagona - white and a Team frame in Black.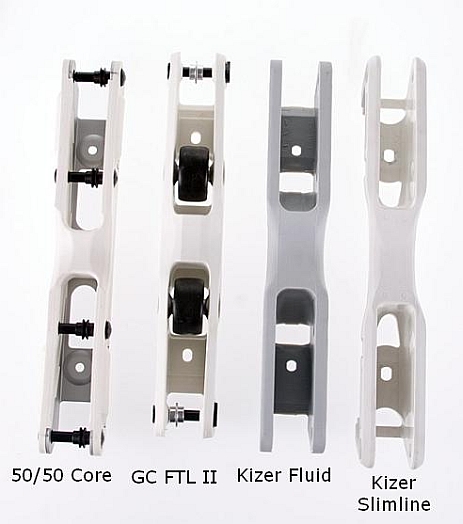 Text by Basza