It has been already 2 years since my last Latvia visit – during Big3Tour I got a chance to get closer to it's scene – rollerbladers from there achieved a lot in a very short time. I think that now almost everybody can recall at least few names from Baltic countries.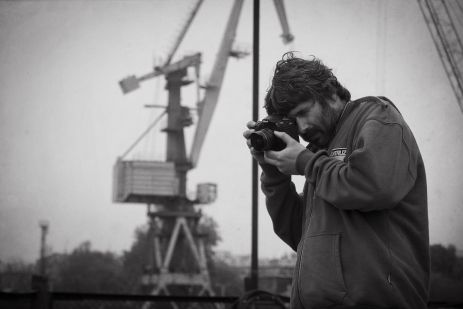 At the beginning of the year I got info from Almants about new park being built in Riga – connected efforts of local bladers, skateboarders and bikers with the help of Monster Drink sponsor wanted to create a hub of extreme sports in the capital of Latvia. Week after week I was receiving the updates about the progress – again people from there proved how much you can do if only you have a strong urge and will to something with passion. Monster Park was slowly getting ready – after I got pics of almost completed park, immediately I gathered the crew and planned a trip! So in the end me, Przemek Madej (Hedonskate, Conference, Skullcandy, Intruz), Mateusz Radziszewski (Hedonskate, Infernal), Radek Kojtych (Hedonskate, Remz) and our favorite photographer Kuba Urbańczyk headed for Riga.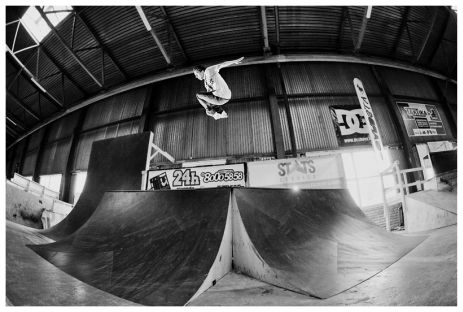 15-hour trip by car wasn't so scary - due to the fact of terrible weather in Poland, every option of leaving this rainy country was beneficial. After taking a quick rest at Martins`s flat we met with Nils Jansons (Hedonskate, Remz, Monster Drink) at the Monster Park about 14:00. Friday was a day before that main event, so the area was rather crowded – a lot of people testing fresh obstacles (the park wasn't finished yet – only half of the hall was given for the contest), some workers were finishing their job and bands tested the sound system. Yet Madej, Kojot and Almants started to warm up and nothing could move them from the park. The skatepark itself was perfect for rollerbladers – each corner/side had a bank or a huge quarter to not lose any speed, grindboxes with copings, launches and lot of other cool stuff.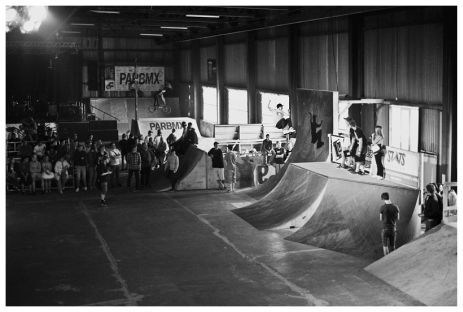 After an hour we splitted up – some of us went for street skating to get some photos. Nils took us to some nearest spots – for the beginning fat flat rail with transfer options where everybody was skating and later on we reach the area around some Mall with stairs and some ledges. As it wasn't a surprise trick of a day belonged to Nils – huge 540 stair gap, which he repeated several times to get a good shot. Tired, we went home, picking up Madej and Kojot from the park on the way.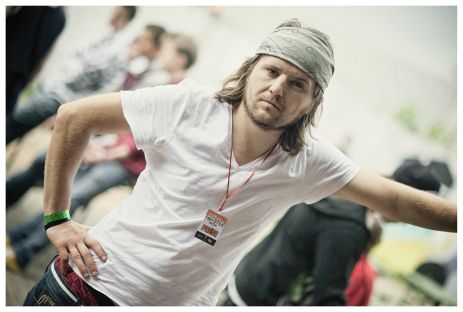 Saturday. With no hurry we got to the park late afternoon. The event started at 15:00. Although rollerblading part was scheduled for 17:00 I watched the whole thing with enthusiasm – there was so much good things to learn from this experience. The organization was at the highest level. The fact of having five different disciplines didn't disturbed at all – the sport part of the event was planned to end up at 20:00 and there wasn't even 5 minutes of delay, and the audience didn`t have time to be bored. When the groups of contestants were changing, the hosts took care of the people's attention by organizing countless small contests (for example putting the Xsjado skates on time). Such small features make the whole different atmosphere! Another factor – exhausted contestants could rest and chill at the Vip-chill room above the park with the great view for the stage and playing bands – it was awesome. Huge projectors showed live the best moments of the event all the time – it made a huge impression on us, big props for the organization.



The form of the contest is also worth to mention. The participants were divided into group of five and just as during Winterclash 2009 each of them were announced and can present a line – the line was finished with the first bail or when it was obvious that the rider is done. Each rider had from 3 to 4 announcements so he could easily present his tricks without stress. In my opinion it`s the best way of Jam format that could be picked. First of all the judges watch only one rider at one time – nothing will be missed. The riders don't stress out to nail everything first try since they have few chances to present themselves. The audience is not bored with the long runs of weaker skaters – first bail and the rider is changed – quick and easy. Really good way of conducting a contest!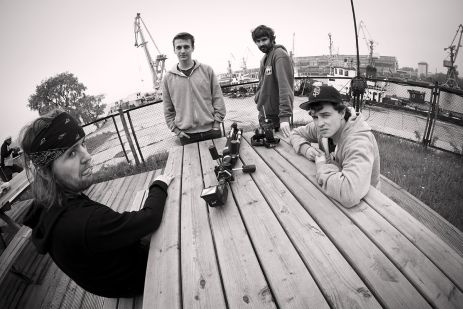 The results were: Nils Jansons (1st) Przemek Madej (2nd) and Toms Slukins (3rd). About 21:00 the afterparty started for good – the stage hosted many different artists with different kind of music. That night in Riga there was a "Night of museums" so the hall was full all the time, with the people going in and out till morning.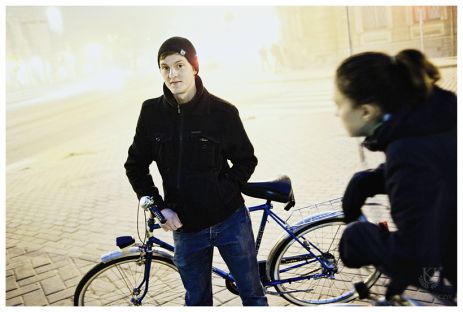 Sunday. We spent the last day at the local port/docks. Nils found a nice spot there some time ago and it was perfect for shooting last photos and clips. It was a huge bank but with no approach – yet we managed to put some tables as a run up. Nils without hesitation did massive 360 (with landing on the bank), followed up by crazy Ao Unity on the fence (landing on the bank again). Definitely the trick of the trip! I could not forget Kaspars Alksnis who we found at the morning sleeping at the skatepark with a hangover – it didn't stop him from doing nice 180 on this spot too and few attempts of 540 - nice one man!

At the evening Martins took us to some sightseeing when Kojot could make some time-laps shots with his new camera, and after that we headed to Poland. Thanks for Martins and his girlfriend for the place to stay and tasty breakfasts! See you next time guys!
Text by Basza
Photo by Kuba Urbańczyk, Radosław Kojtych