1. As I remember you was playing soccer professionally, do you think did it have some impact on your skating?

Yep, I was playing football for some time in local soccer team, then in County Leagues events. I think it's obvious that physical training helps you in blading which requires rather healthy and agile body. Though as in every contact sport, the risk of an injury is high, I think I had more injuries from playing soccer than from rollerblading (including this which put me aside for one year). Even though I don't play anymore I still try to keep fit – I exercise a lot and do some jogging regular.


2. What does "Canis Latrans" means?
It's from Latin, just Google it man! (Editor note: Canis Latrans means coyote)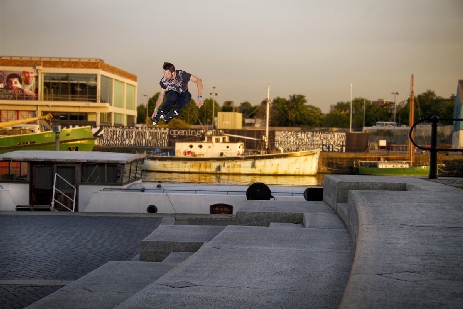 3. What equipment do you use now?
Right now I'm working with Canon 7d, some lenses, Glidecam 2000 PRO, few tripods and some other stuff. For editing I'm on iMac. I'm trying to get my hands on new gear all the time, I'm planning to get Macbook Pro and some more lenses for working out of home.

4. Which of your work gave you the most satisfaction and why?
It`s hard to say. I think every time I edit I'm getting the feeling of achieving something. I`m happy with the latest Piotrek Combrzyński edit – it got so much positive feedback, and my first DVD – Ingenium has a special place in my career. For me it`s important to progress and constantly move forward. I'm trying to include something new in each new production from Canis Latrans – I assume it will take some time until I reach the level I want.


5. How did you get into filming and editing?
I was a movie maniac from the very beginning. I watched every new flick that was coming out, doesn't matter what genre it represented. When I started blading, I saw a new edit online poped up everyday – so I though I will make one by myself. I started with small edits of my local crew, later filmed my travels while visiting rollerblading friends in my country and abroad. Than I joined Hedonskate which gave me huge opportunities to use my editing skills. Through all that time I met lot of people who I learnt from and get some experience like Adam Żurawiecki or Mateusz Kowalski.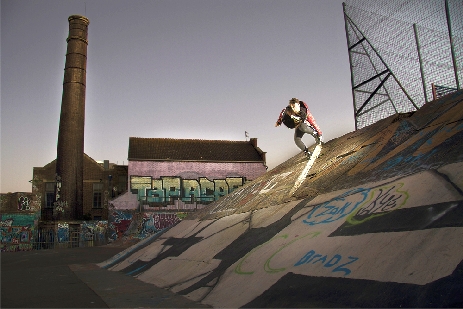 6. What are your plans for future (connected with videography)?

Skating wise I have been working on Canis Latrans website for some time now. It will be a collection of my works, including rollerblading photos and videos. I can spoil it a little bit and say that the main part of the project will include videocasts. I'm almost done with everything so the site should be launched soon. At the same time I plan to continue my business and co-operate with various companies to raise funds for future Canis Latrans actions. 2011 will bring also another surprise from Canis Latrans yet it's a secret fro now!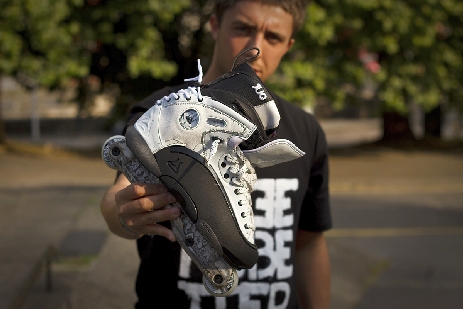 7. You are an autodidact, how long did it take to edit such videos like you?
Well, it has been 8 years – so more or less the same as I`m skating.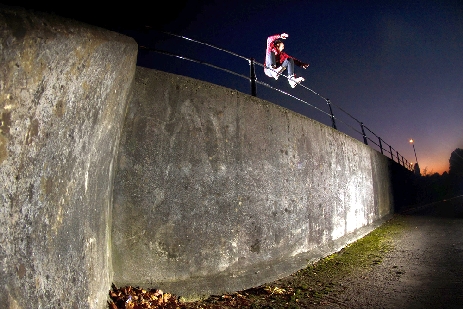 8. What is your biggest wish/dream concerning video editing?

Of course I want to develop my skills even more, produce the videos that will reach larger audience and be liked. But my dream is that people would start to appreciate the work that is put into making videos, and bought them with pleasure, knowing that they are not wasting their money.

9. Do you think that by making the rollerblading videos, one can learn videography in general?

It should be noticed that rollerblading media scene is a little bit behind the skateboarding, snowboarding or freeski video productions – it's on the right track though. If the basis are taken into consideration than Yes, you can learn lot of stuff. But if you want to make it on really good level, you would need to go far beyond the filming rollerblading, watch many other productions and simply get more into specialized books. Besides filming I always loved to take pictures so I can say that the photography is my inspiration too.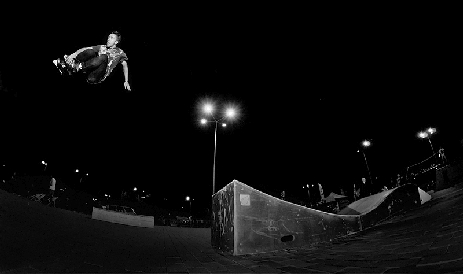 10. Currently you resides in UK. What are you doing there and do you still skate often?

Right now I'm living in Britsol. I have been here for about a year now. I work here and of course skate as much as I can. However my future plans are connected with Poland, I don't think I will stay here, but it's a great experience and I advise anybody to try it. I'm living with my close friends here so it's not that hard. To be honest during my stay in Bristol I was skating more than in Poland - almost everyday and few times a day – there is sooo much spots around!

11. Any final words?

I would like to thank all Inmag.info crew for the opportunity and all my family, friends, Mirek Ragan for support and to my loved mother without who I wouldn't be able to achieve so much!
Photos:
Deividas Buivydas

Victoria Gasek
Canis Latrans