Jug is proud to release the first shoe of a completely redesigned shoe line: HT.
Everything on the JUG HT is designed from scratch, from the outsole and a custom designed insole to imported PU and action leather materials. The outsole conforms to DIN 90 which means it's is more than three times as abrasive resistant as conventional soles which is a result of its high Butadiene styrene rubber content.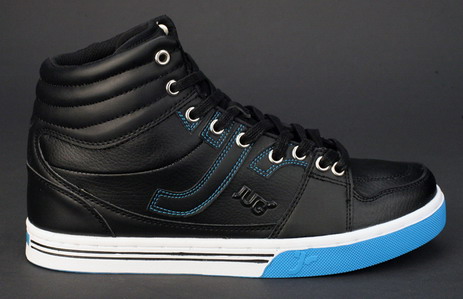 The insole is specifically made for Jug from a high end Polyurethane with gel heel insert which provides a feeling of walking on clouds. It comes with black waxed laces with engraved metal tips. An extra pair of white laces is included in the box.
Mie "Murda" Johnson