Trust Manufacturing Group is the newest, liner brand on the market. Currently the competition is quite big – Sifika and Jug are strong brands, which have been around for some time now and have loyal supporters. How is the premiere Trust product – the Catalyst liner? Inmag.info tested it and tries to answer the question is it worth to check?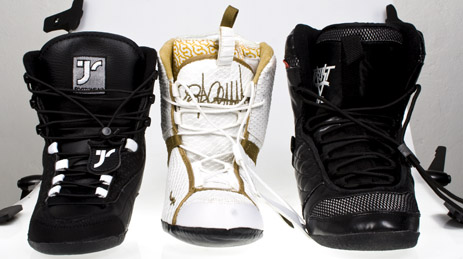 First what comes to your mind after opening the box is the size – the liner is huge and thick, it looks like "pumped" to the max. Gigantic tongue and upper part of the liner resembles old Reign products which is good thing – those who like 'puffy' looking skates will be entranced. Although such design has it's price – just like it is stated on the producer's website – the Catalyst liner is so called 'Full Liner'. In other words it's large and thick so having it inside narrow skates is not recommended – the liner just won't fit. I found the comparison-table according to which I chose size 10 liner to match my Valos in the same size – well it didn't work.. Yes, I somehow managed to squeeze them into the shell but putting the foot inside was a pain in the ass – the liner folded inside and there was no way I could comfortably use it. I think that if I did some modification like toe-cut it would work, but still I didn't want to mess a lot with the shell itself so I ended up exchanging my Catalyst for one size smaller. Size 9 easily fit my Valos (size10), at the beginning it was a little bit tight, but I skated them few times and just like it is stated in the instruction the liners broke-up – the ankle padding got used to my foot, while the toe area stretched enough so I could skate them with pleasure.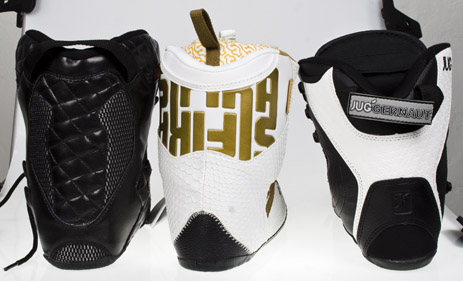 The liners itself turned out to be super comfortable – the double layer (one which provides a cushioned pillowy comfort and another more dense which forms to your foot and ankle) gives you plenty of support and perfect protection. As the liner is so thick some might say it would be very stiff – by the look you can tell it's not very flexible just like JUGs, but if you take it to your hand you will feel that they have something in common with Sifika liners (sock-like instead of stiff ski-shoe type). The liner comes equipped with anti shock insole.

Lacing system is another big advantage. Without a doubt additional lacing system in liners is quite useful and everybody who tried it can agree, but as you may now producers mess to much with such easy solution and in the end taking skate on and off can be a nightmare (vide Sifika liners..). The Catalyst has really thick laces and eyelets are big enough, so together with so-called easy-in-easy-out system there is no problem with taking your foot in or out. Here I should also point one small detail – the two additional eyelets in the heel area. When you decide to put laces through them your heel will be moved max to the back, preventing it from any lifting – no more additional buckles or power straps are necessary – such useful thing it makes me wonder why it hasn't been incorporated earlier in liner technology.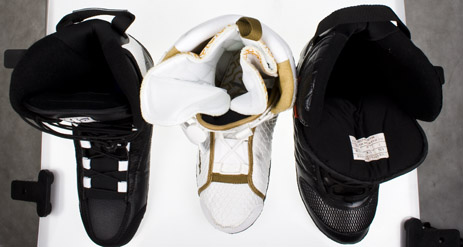 So how is the combination of Trust and Valos? In general the Catalyst is the high tech liner, with numerous useful additions, some new, some already known. It's comfortable, flexible and made of durable materials yet Valos with its narrow shell are not quite suitable for them. When skating Valos with Trusts I kinda had a feeling like skating razors Cult again – thick foam around your foot . I guess all users of Jugs and Vicious liners will be pleased – the Catalyst gathers all the best features known in liner technology. I'm sure that people skating in large shells like Genesys will love Trusts, and Trust Manufacturing will be their new favorite brand (soft goods line is also available now). Personally I will stick to my stock Valo liners which make Valos what they are, and will be looking forward to see some Trust Light or Trust Slim which will fit narrow skates better.