Right now the selection of backpacks from rollerblading brands is huge. I have been using Ground Control Phantom (the first version) for about six years, and since it's almost 'dead' I needed to get a new backpack which will hold the same.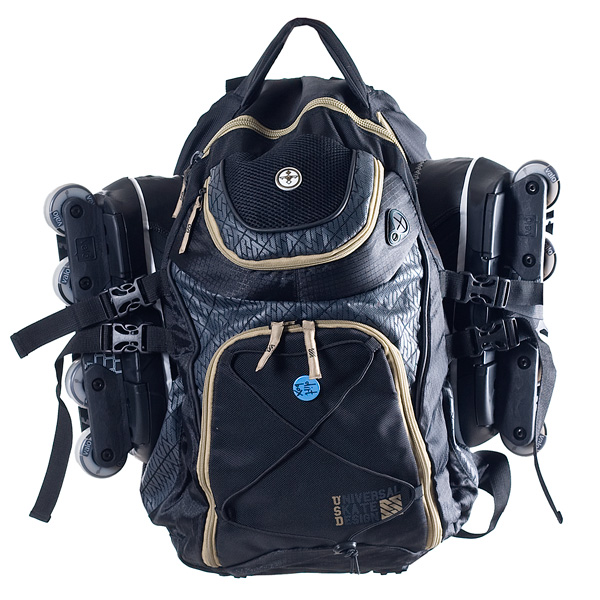 For some time I was getting familiar with the offer of different brands - I needed not big backpack for everyday use – for skating and for work – that's why I skipped Vicious products – backpack for rollerblader without skate-holder system is stroked out at the beginning. The Jug products although full of details and cool solutions is quite big, it would be perfect for longer summer trip, but I wanted something smaller for my daily routine. Since I have had Ground Control backpack earlier I decided to try USD 2010 Backpack.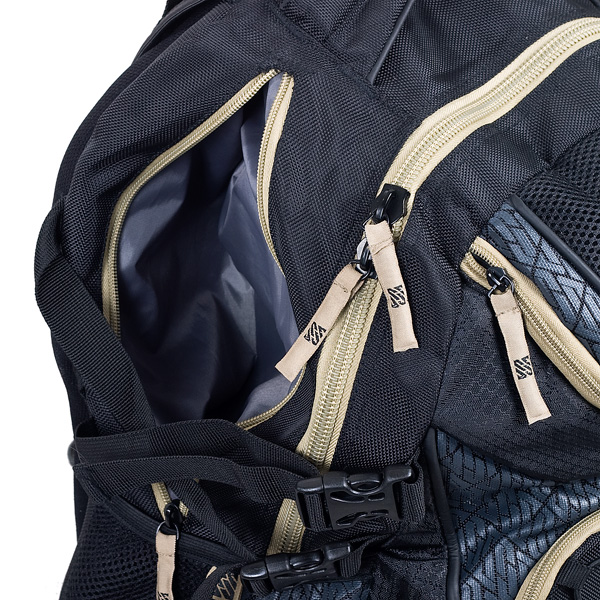 First what comes to my mind after using it for about 2 months is a great skate- holder system. The skates are mounted on the sides with two straps – side mount system is much better than that in the front one. Why - you ask? Well it's simple – it's the only way that skates will not take any unnecessary space of the backpack's interior. In GC Phantom backpack when you mounted your skates on the front, automatically one of the main compartment was so squeezed that it couldn't be used. In addition the cuffs can be hidden in the side, zipped pockets – it's extremely useful. Skates are held tight while you still have plenty of room inside of the main compartment.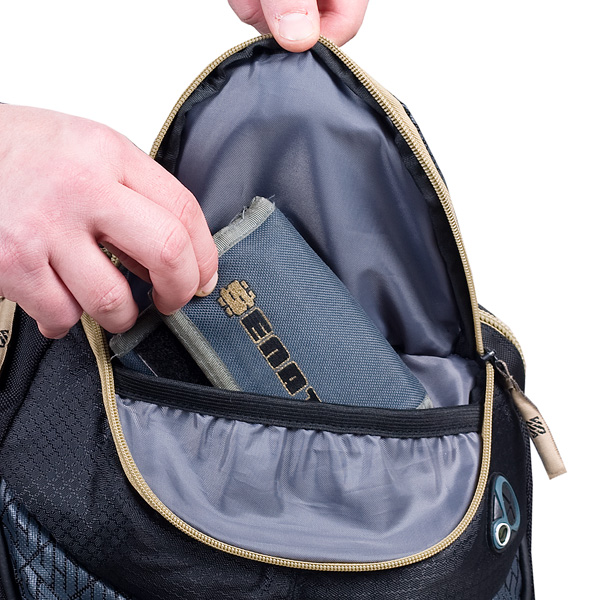 USD 2010 has one main compartment with safe laptop holder, and mesh zipped pockets for stuff you use most frequently. At first I was afraid that only one main compartment isn't enough but after a while I realized that lot of inner pockets which are common for any other backpack actually fill the free space instead of organizing it better. The compartment easily holds standard set – camera, camcorder, laptop, skates, pants and some accessories, whats more even with such burden it still was comfortable enough to wear (thanks to solid braces and ergonomic padding on the back – lack of it was main issue of my old GC backpack).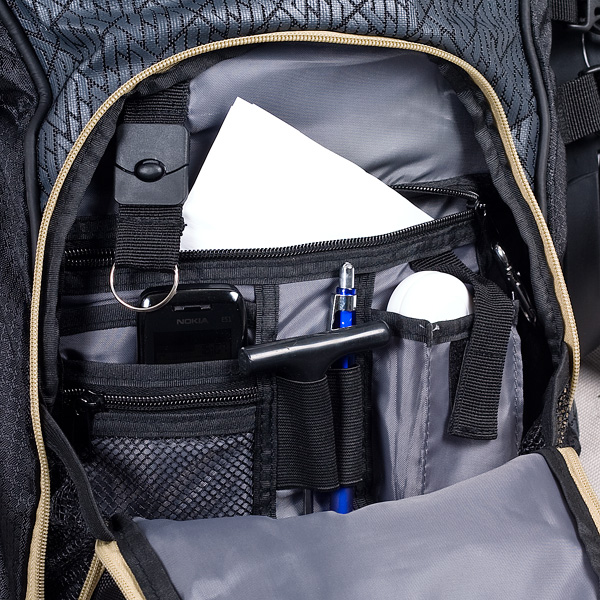 Outside we can find some common side pockets for drinks, upper CD player case (with headphones outlet) and rather big organizer with card holders, buckle for keys etc.

In the end the new USD Backpack is huge improvement from its previous 2008-2009 version. Several proven solutions and few new additions (great skate holder!) and perfect size make it one of the most decent choices among rollerblading backpacks for everyday use. Packing for bigger trip can be painful but as I mentioned before, it's not a bag for such use.